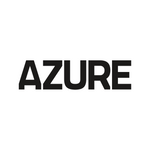 Scott & Scott Designs a Zero-Waste Store for Vancouver's Kitchen Staples
Kitchen Staples enlists Scott & Scott Architects to create a wonderfully warehouse feel for their new Vancouver store, where customers can bring in their own reusable containers for shopping.
In 2011, Linh Truong and Stewart Lampe opened The Soap Dispensary on Vancouver's Main Street. By encouraging customers to use refillable containers for household cleaning products, they've since diverted over 172,000 plastic bottles from landfill so far.
Now, the pair has applied the same concept to everyday cooking staples, turning the next-door storefront into a shop where customers can bring in or purchase reusable containers and leave with dry, fresh, frozen or liquid ingredients. Designed by neighbours and long-time customers Scott & Scott Architects, the long, narrow space makes only a few moves, but those moves allow for a surprising amount of storage space. Find the full article here